Building your dream home from scratch can be an overwhelming undertaking. It helps to have the guidance of a builder who knows what they're doing, especially when it comes to Design and Construct.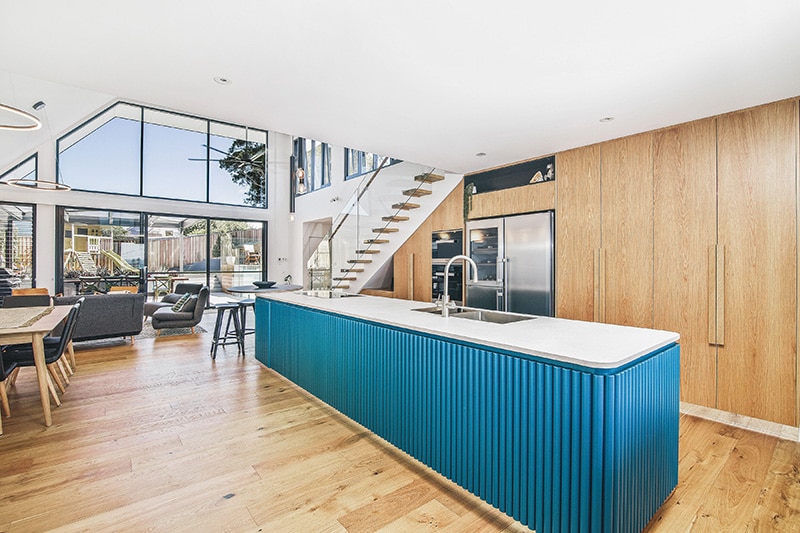 What is Design and Construct?
Design and Construct means Smartbuild South Coast will look after your build from concept to completion. All you need to do is approach us with a brief and we'll draw upon our trusted partners and industry experts to take your dream home from your mind and transform it into a reality. It's the best way to take the stress out of building and ensure your new home is designed to suit your budget and your unique lifestyle.
What is the Design and Construct process?
The process of Design and Construct is very streamlined. It begins when you approach Smartbuild South Coast with a brief or a vision for your new home. We then take your ideas and work closely with our trusted network of architects and building designers to create a unique design just for you.
We'll draw up the preliminary plans, consult you on the things that matter most, help you with the necessary documentation and then oversee construction to the finest of detail. With a Design and Construct build, you can rely on Smartbuild South Coast to take care of everything for you from concept to completion.
What are the perks of Design and Construct?
Design and Construct is the best way to keep all aspects of your build under the one roof. When you engage Smartbuild South Coast to Design and Construct your home, your entire project will be overseen by one of our talented professionals who will be all over every aspect of your build. This makes it easy for you to get in touch if issues arise and makes for a far more stress-free building journey.
Design and Construct with Smartbuild South Coast
When it comes to Design and Construct, Smartbuild South Coast have got you covered. Whether you're after a brand-new custom home, architectural design, alterations and additions or a dual occupancy build, Jake and the team at Smartbuild South Coast can help to build a better home for your future.