Project Feature: Luxury on Pacific
Nestled on the shoreline of Werri Beach, this double-storey custom home is a luxurious modern oasis. Our team recently completed this phenomenal project, creating a sophisticated architectural haven in one of the South Coast's most sought-after locations.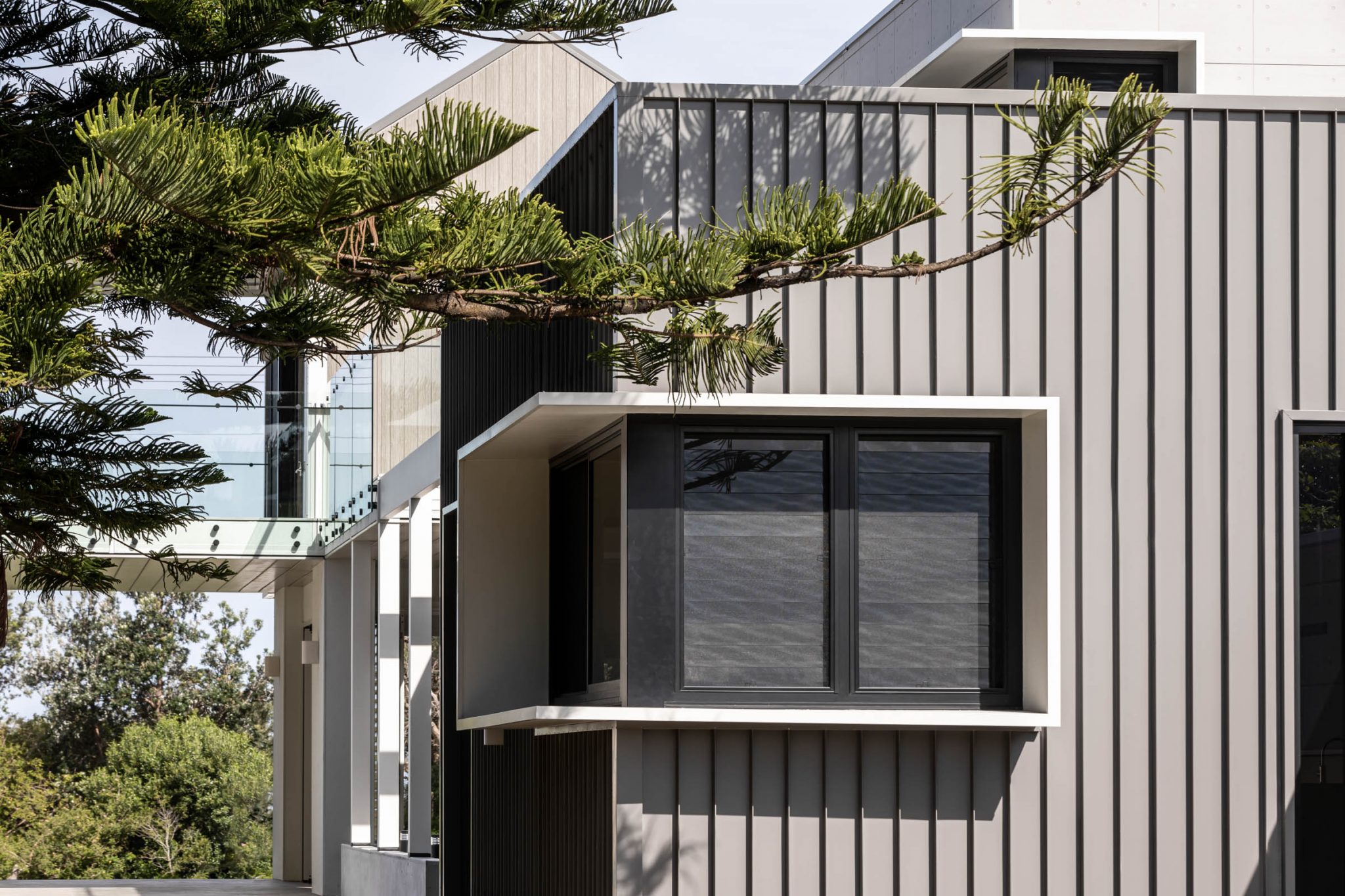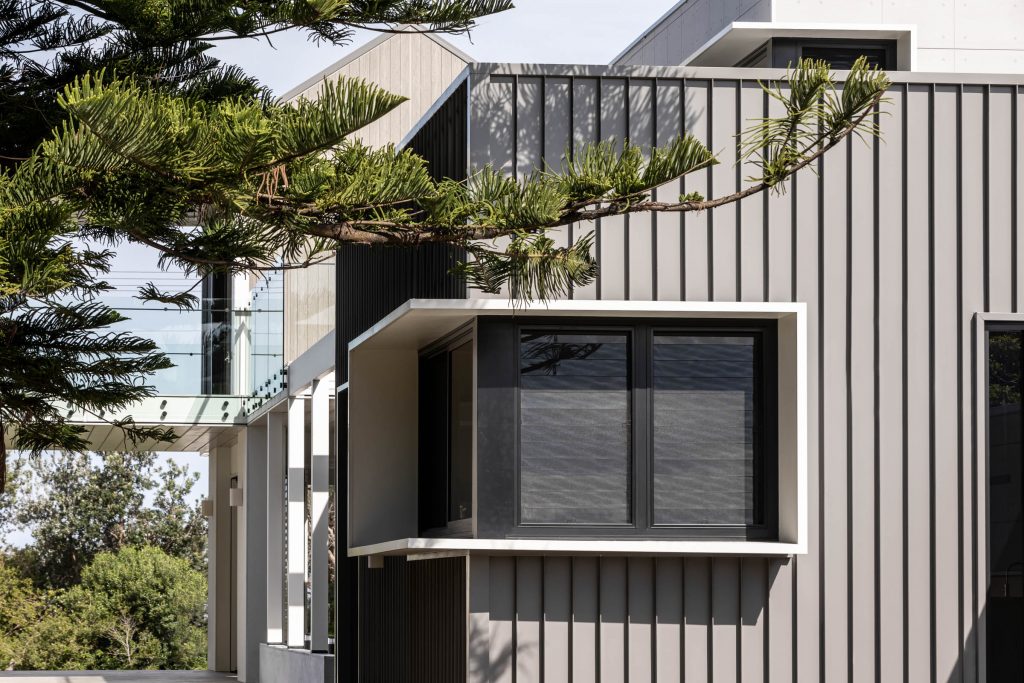 Forward-Thinking Design
Our clients were looking for a dynamic home centred around smart design – focusing on modern convertible spaces that can accommodate to the surrounding landscape. The orientation of this home stands tall at the beachfront, maximising the potential of north-facing windows and adding a generous glow of natural light to every room.
Leading with an eco-friendly approach, this stunning home is equipped with solar panels and glazed louvre windows to capitalise on natural resources and regulate internal temperatures through cool coastal breezes. The second-storey opens up to a unique alfresco entertaining area, with glass balustrades that lead to shaded passageways sheltered by an open roof pergola.
The final result is a five-bedroom, three-bathroom, two-storey home, featuring two living areas that open up to outdoor entertaining spaces on both levels. The master bedroom showcases a built-in wardrobe and master ensuite, along with a polished concrete patio with architectural series sliding doors. This double-storey home meets in the middle with a timeless timber staircase to navigate between the two floors.
Luxury On Pacific also includes an abundance of amenities such as a double garage located at the back of the property to guarantee optimum access to the beachfront view. The home also includes a separate laundry and a butler's pantry.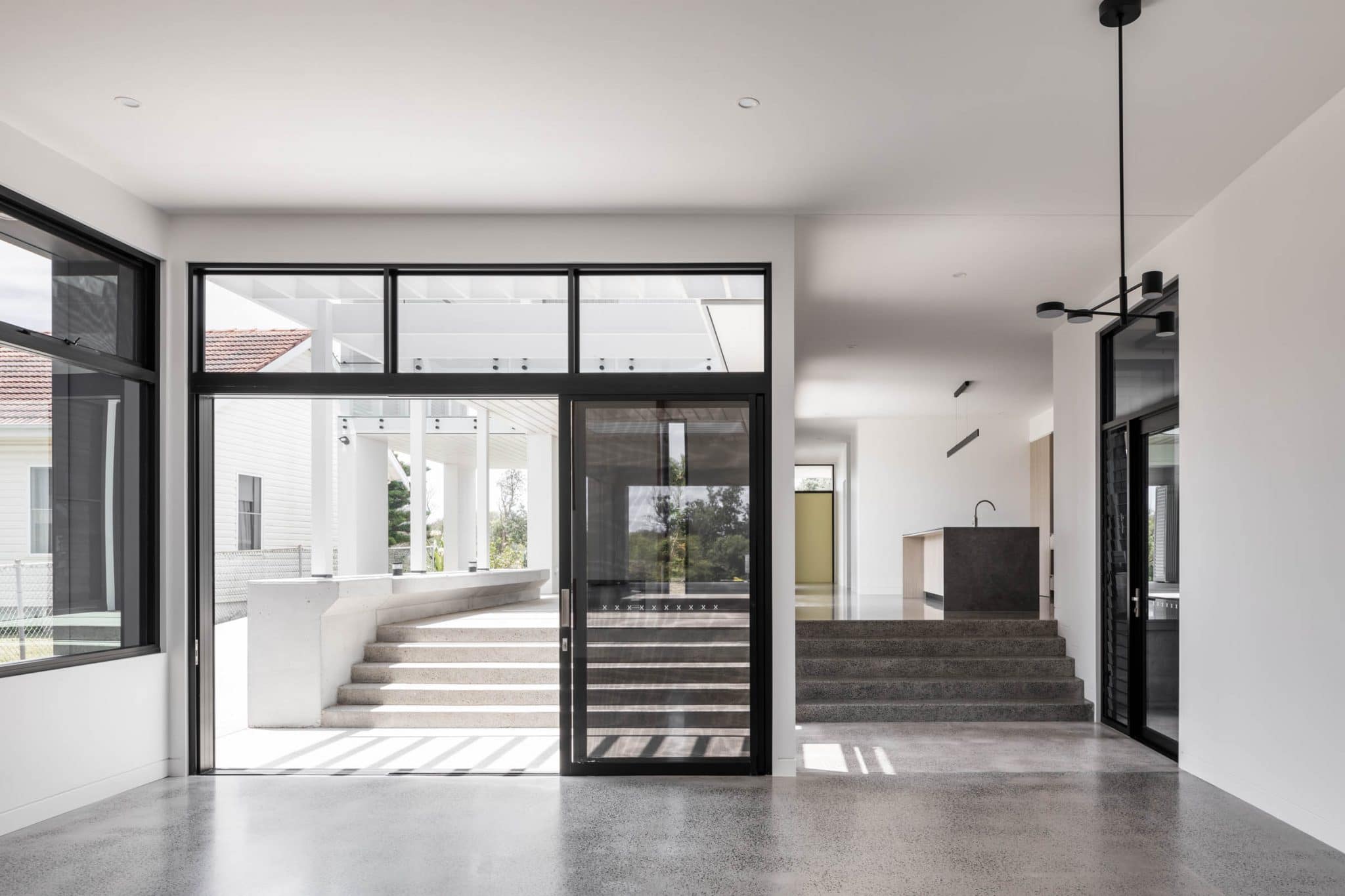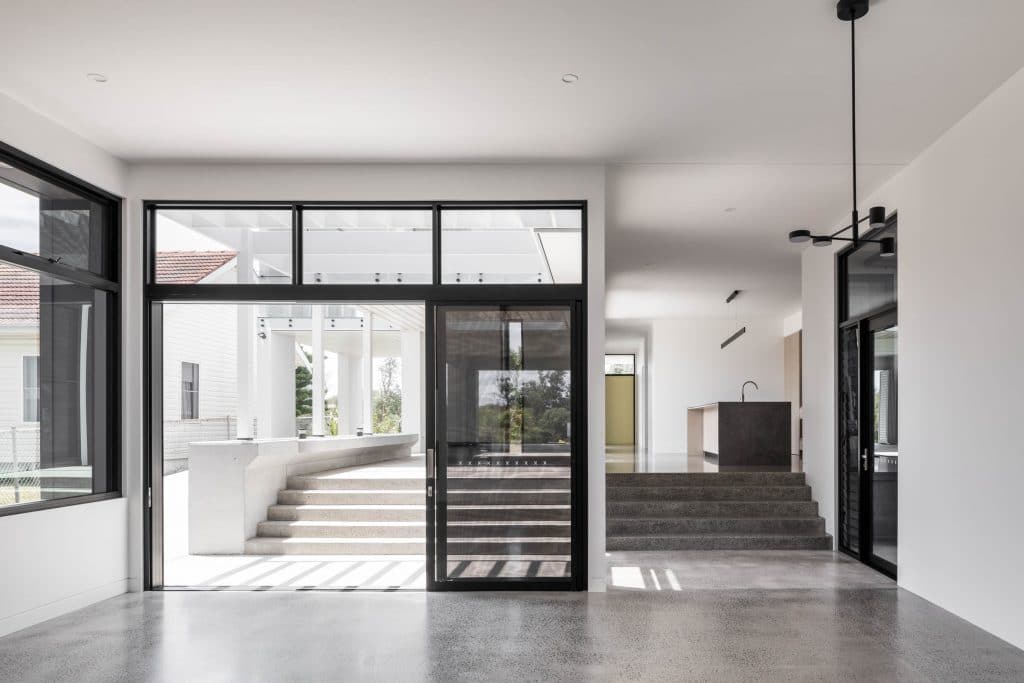 The Heart Of The Home
Without compromising on function or design, this home's distinct living areas have been crafted to provide endless options for our clients to enjoy across the two levels. Whether they seek privacy or prefer a more social gathering, the folding shutter doors create a divide between the segments of the home – perfect for easy entertaining.
In the body of the home, the kitchen flows onto another outdoor area, allowing for smooth movement between preparing meals and serving dinner in the summer months. This custom-designed kitchen features high-end appliances, a dark stone island with oak cupboards, porcelain benchtops, chic chrome hardware and ample storage.
Our clients wanted to emphasise an effortless blend between their coastal lifestyle and the local environment, equipping their home with large floor-to-ceiling windows that maximise their waterfront views. We also installed sleek glass sliding doors throughout these spaces to enhance bright living areas and to collapse the divide between the outdoors.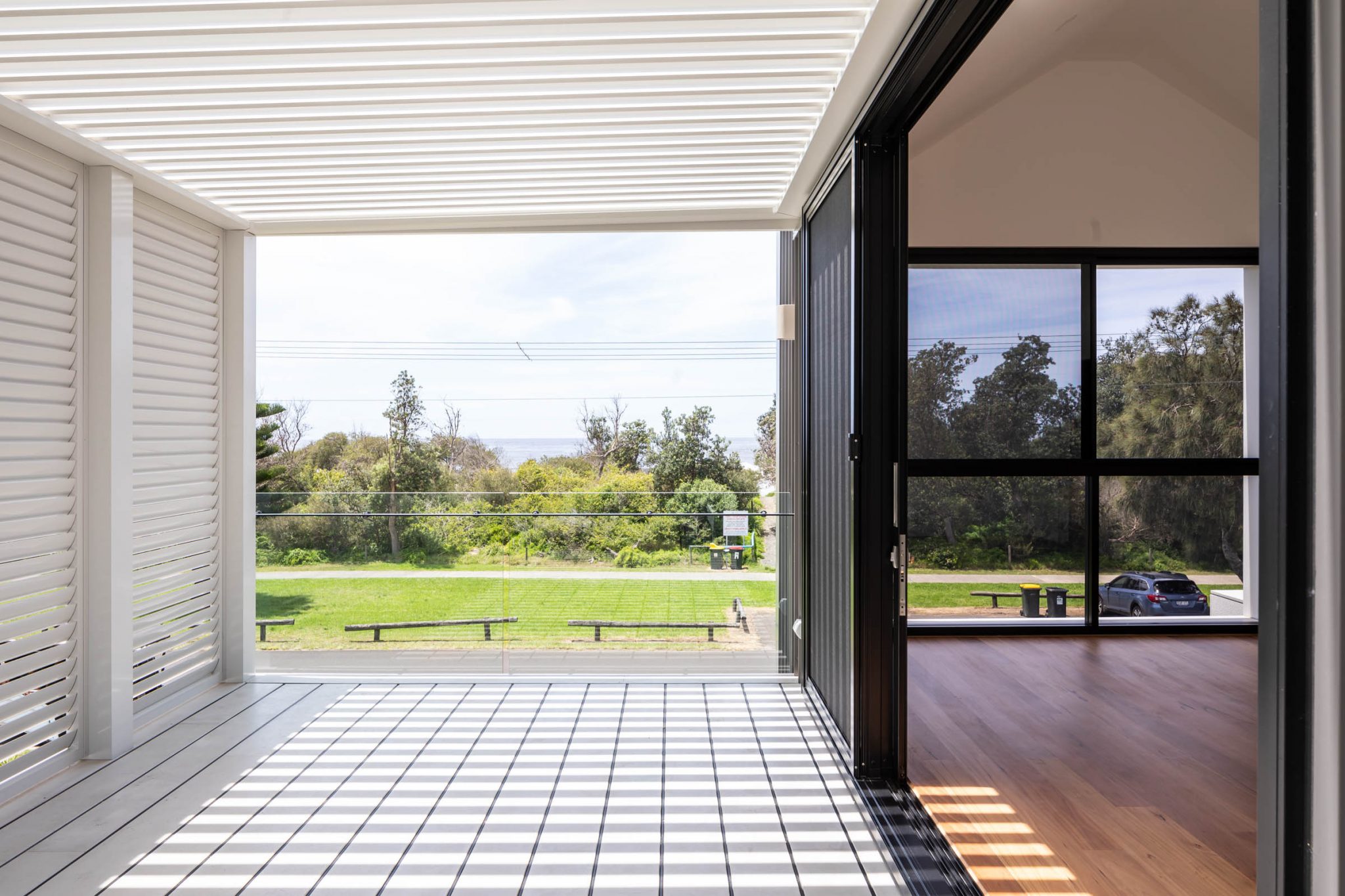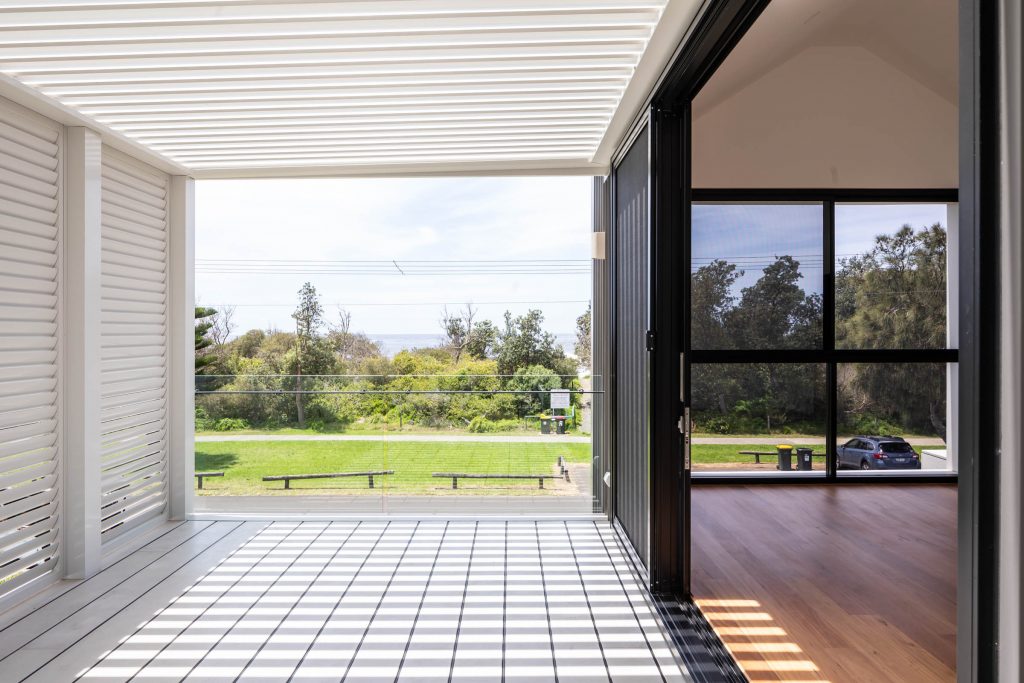 It's All About The Angles
Surrounded by spectacular ocean views, the layered structure of this build creates an angular, coastal façade. Natural elements such as polished concrete, rugged stone and neutral timber were featured throughout the home to create a striking yet refined look.
With a combination of colorbond and composite pre-finished cladding, refined lines of modern architecture pair with carefully considered hues to create a warm and textured palette – creating the perfect balance of elegance and comfort.
From beginning to end, we worked in collaboration with the brilliant team at I Architecture. Our combined team of experts were able to provide industry insights and precise solutions that allowed for a seamless build that was completed on time and within our client's budget.
If you're interested in building a contemporary, forward-thinking project on the South Coast, get in touch with our friendly team at Smartbuild South Coast today.