Everything You Need to Know About Timber Shingles
Shingles may not be the first thing you think of when building your new home, but they can play a crucial role in the function and exterior aesthetics of your home. Shingles have been used on homes for centuries from whatever materials were available, including clay, wood and copper. Now, however, there are boundless choices, so much so that it can be overwhelming and confusing if you're not familiar with the cladding techniques and materials available. 

On the blog today, we're giving you a crash course in everything we know about timber shingles – from their benefits all the way through to finish options. Our focus is on Raw Cedar shingles, which we've recently used at our Werri Beach project to stunning effect.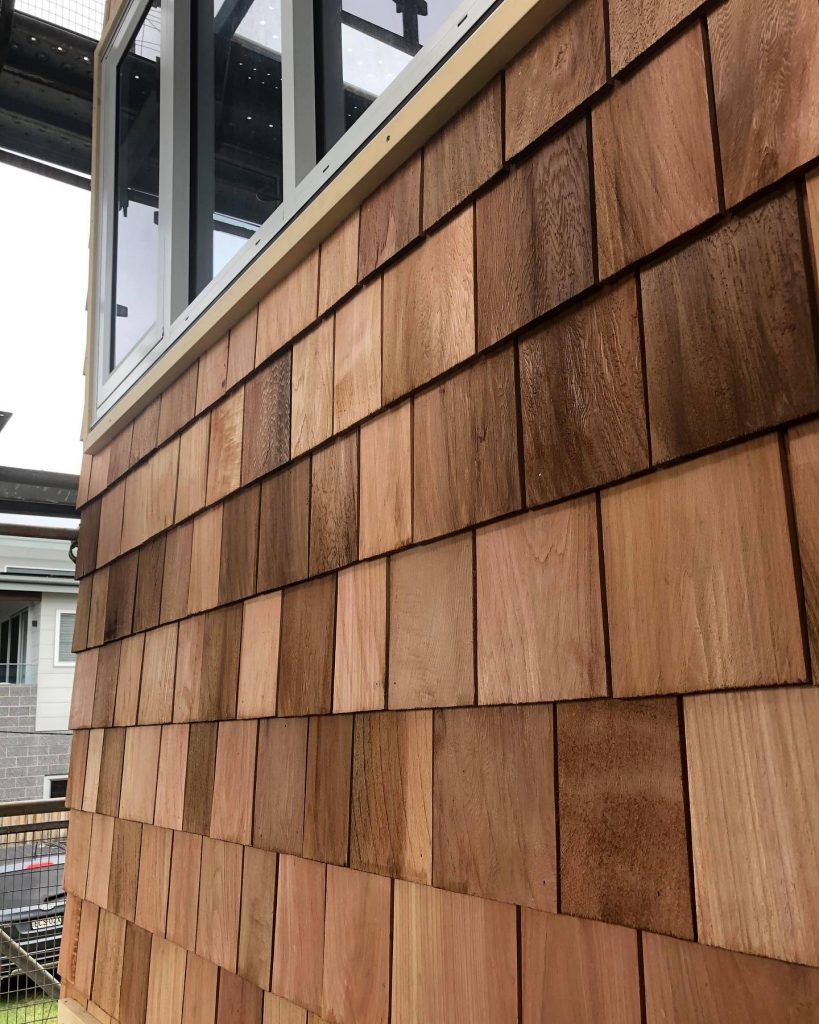 What are timber shingles?
Timber shingles are a classic material that have been used to clad homes for decades. You'll know a timber shingled home when you see one: they have a striking, rustic look and feel. We often see the style favoured by clients in country and coastal homes as they can give a home a distinguished, raw look that can be achieved with a number of different colours.
To get a clearer visual picture, check out how we're using raw cedar shingles at our current Hamptons-style home in Werri Beach.
What are the benefits?
There's a reason timber shingles have been used for so long. For one, they have excellent thermal properties for both heating and cooling, which will keep your energy bills down. Timber shingles provide exceptional insulation, are incredibly durable and are largely low maintenance. For our Werri Beach project, the client was looking for an exterior cladding option that would last for many years to come, without needing regular maintenance and updates. The result is a look that ties in beautifully with the coastal setting and will be a long term solution.
Challenges
The application of timber shingles is entirely dependent on if you're cladding a wall or roof, but always requires a solid nailing base. Cladding homes with timber shingles is a tricky and laborious process. For instance, all external corners need to be custom trimmed and fitted to obtain the correct angle of the shingles cladding. Recently at our Werri Beach project we had to scribe each corner shingle using an old-style hand planer. It was a time consuming process, but it's certainly worth it for that gorgeous, custom-fitted and rustic finish!
Finish options
There are a number of finish options to choose from when using timber shingles on your home. For example, they can be stained with a gloss or dark timber stain, painted in a colour of your choice, sealed with a clear sealer or simply left raw and allowed to silver.
The clients at our current Werri Beach project have decided to leave their raw cedar shingles to silver for a natural appearance. We love this look and are sure this home will continue to catch eyes on Werri Beach for many years to come.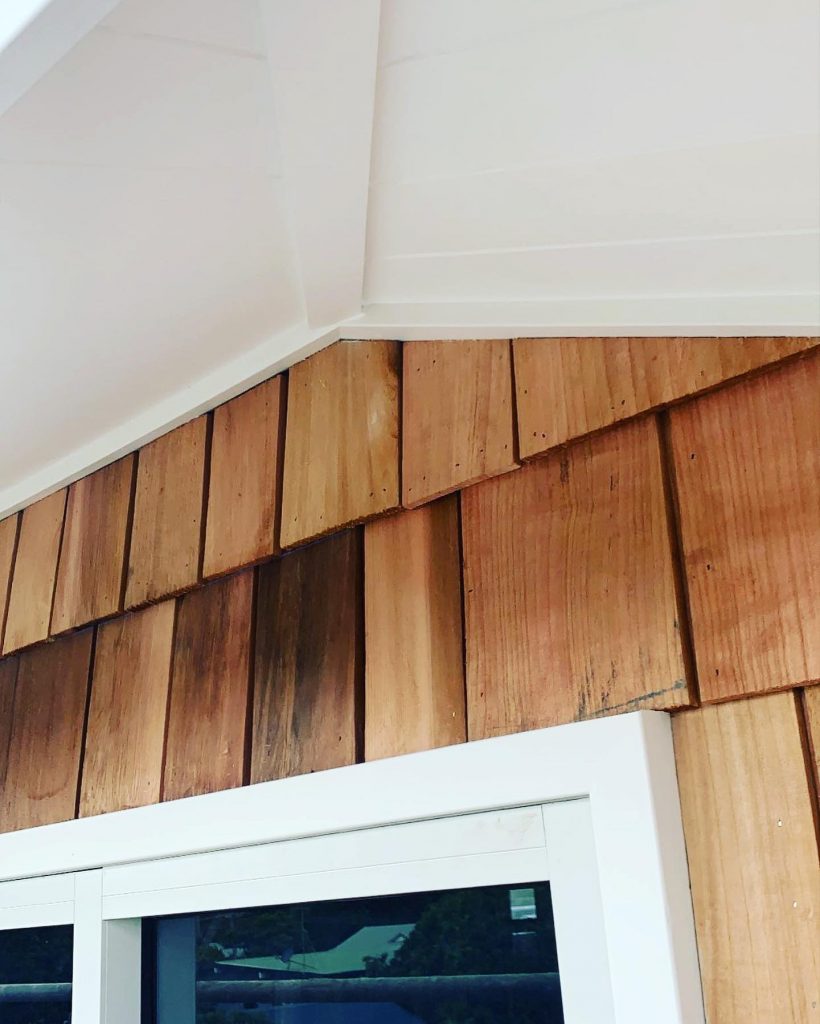 ____
Got a question about timber shingles? Get in touch with the team at Smartbuild South Coast.