Turning your custom design into a custom home.
Smartbuild South Coast has the experience and insight to build your dream home.
If you are thinking about designing and building a new home, then we are able to assist you right from the very start.
We have the knowledge, skill and industry experience to build your new home exactly as you envision it. When you come to Smartbuild South Coast, our custom home builders take the time to go through every detail of your plan, so we know exactly what it is you need to turn your dream home into reality. Our custom home builders have helped our clients create their dream home across Illawarra and beyond since 2012.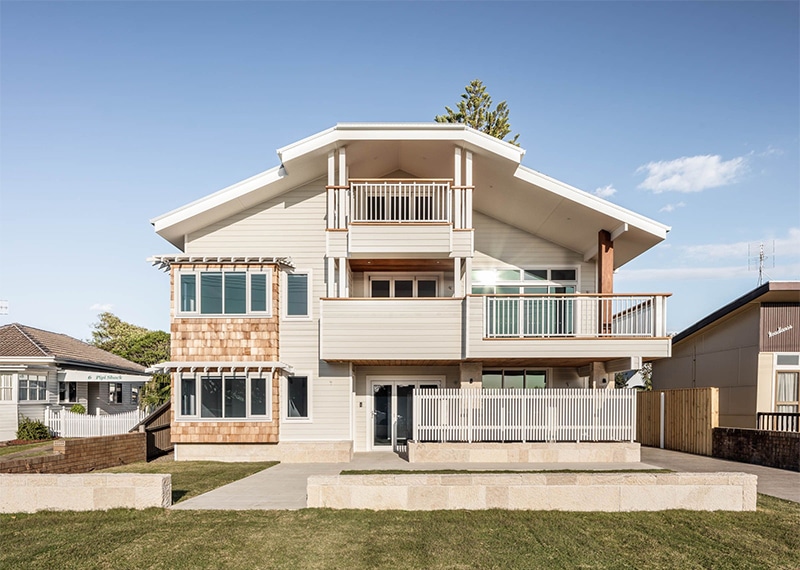 Custom home builders who listen and always deliver
Here at Smartbuild South Coast we make sure we take the time to talk to you about exactly what you want to achieve and what you expect from your builder. With our experience in building custom homes we can walk you through the best way to build your new home, avoiding the common pitfalls that others might run into.
We know that when you are building a new home dealing with your local council can be a headache, however when building with us we take the stress out of this part of the process by taking care of this for you. Meaning you can enjoy your new home without any worry in peace and happiness.
Building a new home – especially a custom designed home – can be a stressful experience, and we understand exactly what your fears and worries must be. But after talking you through the build plan and making sure we know exactly what you want you will be able to rest easy knowing that your dream home is in good hands. With the custom home builders from Smartbuild South Coast you can be confident that you will have constant communication throughout all stages of the process. Get in touch and find out why more residents in Illawarra are turning to our custom home builders.
Contact our builders and get your dream project started
Building with us means that you're going to have a stress-free experience. You'll know exactly how we are turning your vision into your home, you'll know that your local council has been handled, and you'll have the confidence in us to deliver your home with no unexpected surprises.
We also deliver exceptional renovations and alterations, comfortable outdoor living solutions and stunning architectural designs.
Contact us now and learn why we have the confidence to say that Smartbuild South Coast are the leaders in the field.