Dual Occupancy
Are you looking to construct a dual occupancy project? Why not get in touch with the South Coast's leading dual occupancy builders – Smartbuild South Coast. Our team of trusted professionals can help you create a dual occupancy build to suit any lifestyle. Whether it's an investment property or a custom home for you and your family, our process will help you create the project you've been envisioning.
With over ten years' experience in high quality custom construction and renovations, you can rest assured that Jake and the entire Smartbuild South Coast team know what they're doing when it comes to dual occupancy building. Our comprehensive service offering means we have something to suit your budget and bespoke brief.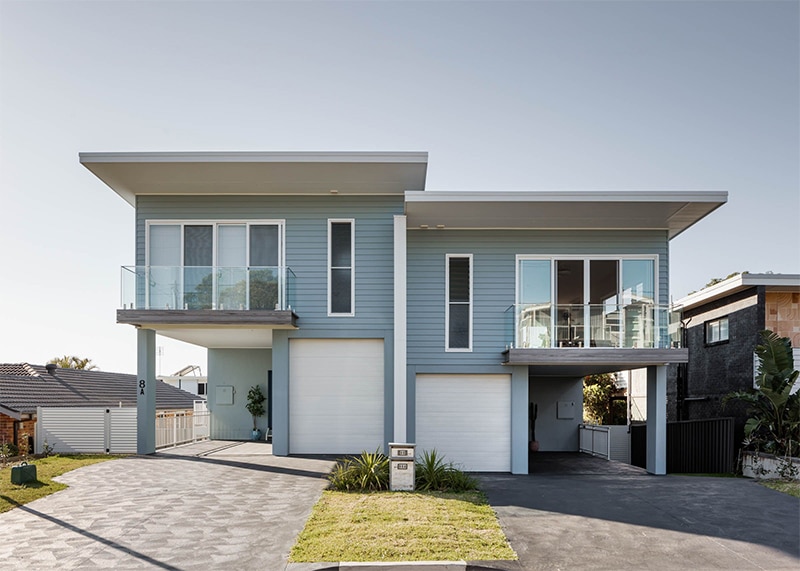 What is a Multi Dwelling?
With so much space on the South Coast, there's been a huge increase in the development of multi dwelling projects over recent years. At Smartbuild South Coast we pride ourselves on keeping up to date with the latest trends, which has allowed us to be an integral part of this multi dwelling boom.
We understand that most multi dwelling projects are undertaken as investments, which is why we've developed the necessary skills and knowledge needed to construct a marketable dwelling for you. We also have excellent relationships with real estate agents and architects in the local market, which means we can offer expert advice on how to attract the best buyers for your multi dwelling property.
Dual Occupancy and Multi Dwellings with Smartbuild South Coast
When it comes to dual occupancy and multi dwellings, the Smartbuild South Coast team have got you covered. Whether you're a budding developer, looking for a new investment opportunity or simply want a custom dual occupancy home that suits your unique lifestyle, the team at Smartbuild South Coast can help. Founder and Director Jake has completed dual occupancy and multi dwelling builds in the local area for years and knows first-hand the tricks necessary for making this style of construction succeed. His insight into the local market is second to none, ensuring your townhouse development project will be a success.
Get in touch with our team today!